Main Nav
DUCATI DIAVEL GP2 SLIP-ON EXHAUSTS
NOW AVAILABLE FOR THE DIAVEL
V3 BLACK
THE GP2 GP2R WITH TITANIUM PIPEWORK & CHOICE OF END CANS IN TITANIUM & CARBON
Above picture is the new V3 black spun carbon ceramic tip!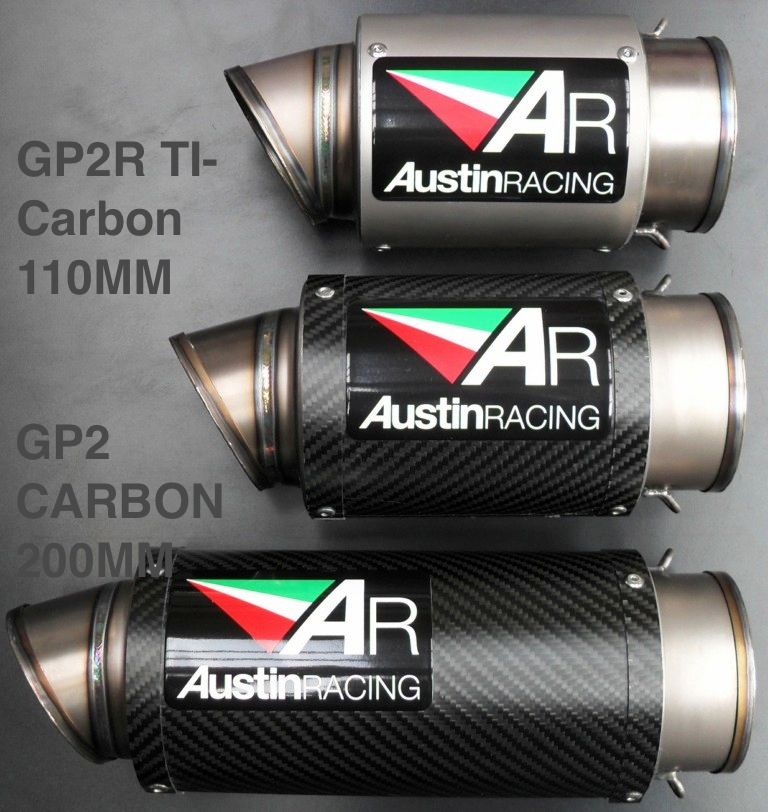 CANS AS SHOWN FROM TOP:
GP2 TITANIUM 200mm
GP2 CARBON
V3 BLACK 250mm
V3 TITANIUM 250mm
V3 TITANIUM 300mm
THE GP2 USES THE INTERNAL LINK PIPE BAFFLING WHICH YOU CAN ALTER FOR LOWER OR HIGHER DB LEVELS
IT COMES COMPLETE WITH THE BAFFLING OPTIONS TO CHANGE FROM ROAD LEVEL DB'S TO LOUD!!!
IN DYNO TESTS IT SHOWS NO REMAP IS REQUIRED WHEN FITTED WITH THE 50mm BAFFLE OPTION, THE GP2 COMES AS STANDARD WITH THIS OPTION FITTED AS SHOWN ON THE DYNO VID: CLICK VID2: CLICK
ALL END CANS HAVE 50MM INTERNALS IF YOU WANT 60MM INTERNALS PLEASE REQUEST THIS ON ORDER NOTES AT PAYMENT PAGE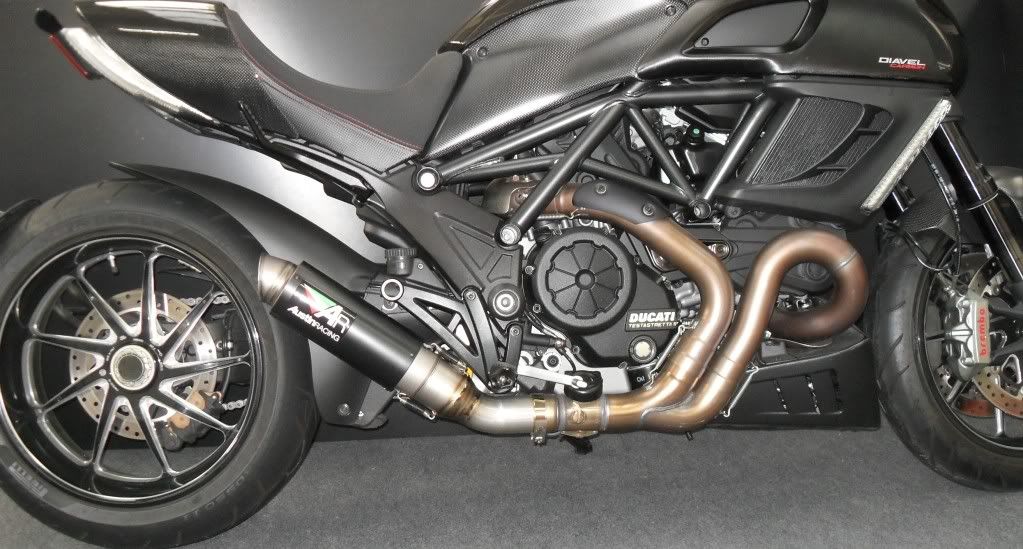 Email to a friend
---